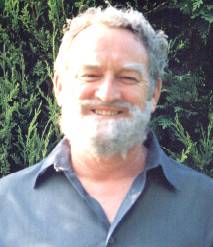 Member Profile:
Ian Uprichard
Ian is keen to point out that he doesn't usually look this hairy! This photo was taken on his way out of make-up before going on stage as Falstaff in The Merry Wives of Windsor.

Ian was famed and much loved by audiences for playing the dame in several pantomimes over the years. His dedication to the Broadbent did however go much deeper than this. Ian was a long standing LRP Committee member and was a big influence in shaping the Players and the Theatre over the years.

Off stage, Ian has a talent with power tools and spent many many hours building hi-tech sets many of which were for shows that he also had a major role in. No one quite knows when he finds the time to learn his lines!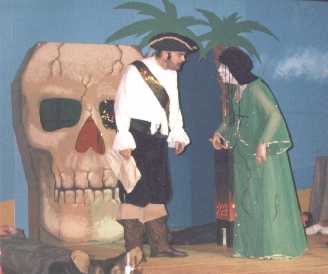 Ian as Captain Quinn pictured here in The Pirate Prince with Charlotte Broughton as Mona on Skull Island