No Way Out

by Jean-Paul Sartre
("Huis Clos" translated by Frank Hauser)
directed by Chris Hudson
Have you ever shared a flat with someone who really got on your nerves? Do any of your family members really get under your skin? Well, the three main characters of this play find themselves in a similar situation when they arrive in hell to find that instead of the physical torture, they have to live together for eternity.

This doesn't seem too bad until they discover that no matter how hard they try, they just can't endure each other's company. Will they find a way to make their hell sufferable or will their frustrations mount up as the rest of time stretches out before them?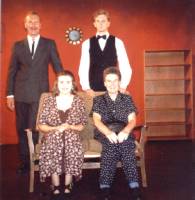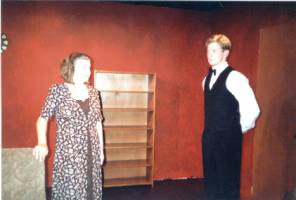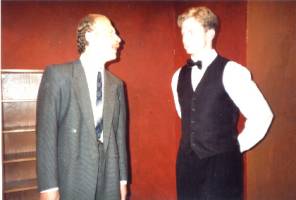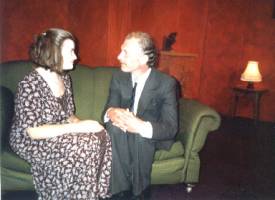 Acknowledgements
Gadsby's, Lincoln - for the Bronze
Watson's and Waverley Court, Market Rasen - for loan of the Sofas
thanks to Chris Hudson for the photographs