Nasty Neighbours

by Debbie Isitt
directed by Hugh Dower
Mr and Mrs Peach are the long-standing residents of 39 Appleacre Crescent. The former occupants of No 37, Mr and Mrs Hodge, have emigrated to Australia. Mr and Mrs Chapman have just moved into No 37.

Nasty Neighbours was first performed on Saturday 21st October 1995 as part of the BT Biennial and premiered simultaneously at over a 100 theatres in association with the Little Theatre Guild of Great Britain.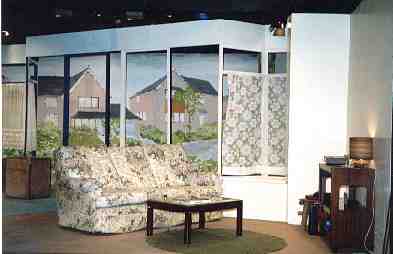 Mr and Mrs Peach's home

Thanks to David Broughton for the photograph