Member Profile: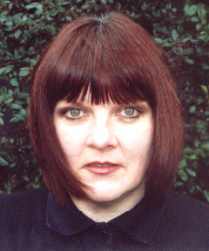 Tina Speck
Tina is LRP's very talented scenic artist and joins the team with David Broughton. She tells me that rather than have lots of words she would much rather be represented here by her work. There are some excellent photograph's of Tina's work below but she also gets a few words...

The first time Tina ever visited a theatre was at the old Nissen Hut when she was very young to see the Holton Players in Murder in the Red Barn. She remembers being terrified by a ghostly image on the stage (using a gauze screen). It made a lasting impression and now Tina creates her own theatre magic using a paintbrush.

Unusually, Tina tells me that the thing she enjoys most about the Broadbent is the sheer drama of driving nine miles on country lanes, parking in a dark, muddy car park and walking down the lane to this bijou theatre to see incredible professional touring companies with half a dozen other brave souls in the audience!! She describes it as a real privilege!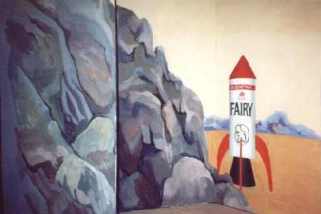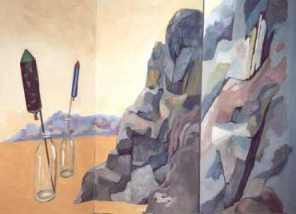 The Rocket Range from Mother Goose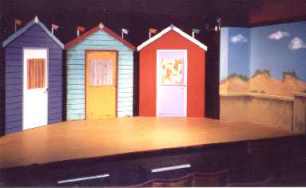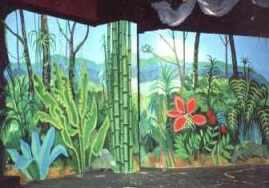 "Sand Castles" Beach Huts and a section of the Nirvana jungle in "Sinbad the Sailor"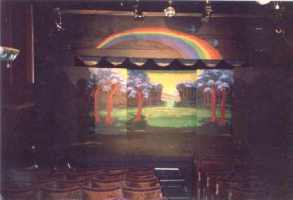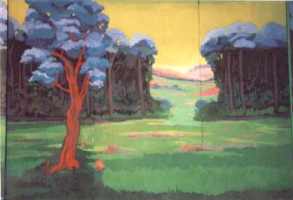 Somewhere over the Rainbow... The "Wizard of Oz" set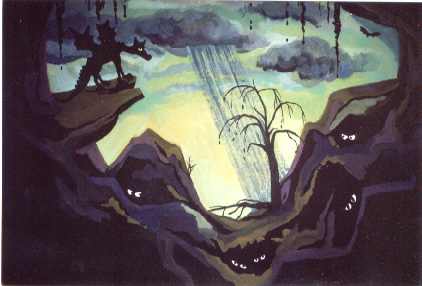 The Land of Discontent - "Mother Goose"
Special thanks to Tina Speck for the photographs