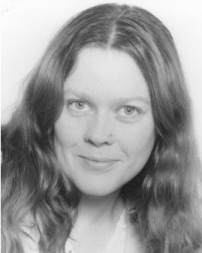 Member Profile:
Karen Hunter
Karen is a fine actress who is particularly adored for her comic characters. My personal favourite and the one that still makes me laugh when I watch the video is Karen's scatty Fairy Godmother in Cinderella.

Since moving on from the Broadbent, Karen has graduated with a BA from the East 15 Acting School.
Above: Karen as Clea (left) in Black Comedy. Pictured here with Nigel Dring and Lara Tomlinson.
Below: Karen as The Pirate Prince pictured with Captain Quinn and the Pirates