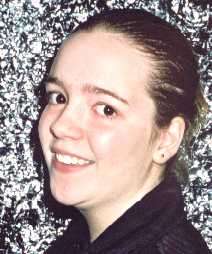 Member Profile:
Caroline Anthony
Caroline joined LRP in January 2000 when she sang in the Chorus of the Pantomime. She has however been performing since the age of seven and is a member of Gainsborough Amateur Operatic Society where her credits include lead roles as Gerda in The Snow Queen, Louisa in The Sound of Music and Annie in Annie.

As well as being a talented singer, Caroline danced at the Joanne Haylock School of Dancing. She also joined the County Amateur Operatic and Dramatic Society and appeared with them in Oklahoma and The Pyjama Game at Lincoln Theatre Royal.

Caroline's particular love for theatre is musicals. Caroline tells me her only ambition is to be famous! Remember... you saw her here first!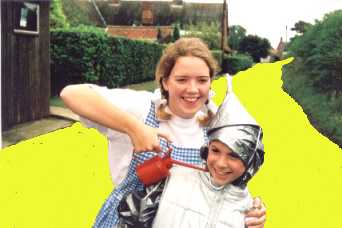 Caroline as Dorothy following the Yellow Brick Road
with the Tin Man (Hannah Strawson)