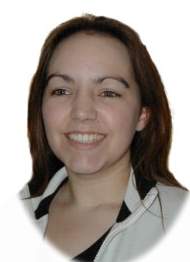 Member Profile:
Christina Le Boutillier
Christina moved to Lincoln from Clevedon where she gained plenty of acting experience with The Clevedon Comedy Club since the age of twelve.

Christina has attended the Bristol Old Vic's Summer School in which she performed in Brecht's "A Caucasian Chalk Circle". During the course Christina also performed in Ibsen's "A Doll's House" in which she played Nora and "Animal Farm" in which she played Snowball as well as other animals.

Christina was also a part of the HTV (local television station) Workshop. This has broadened her knowledge in television and film as well as theatre.
Other Companies

Mother Goose

The Clevedon Comedy Club

Jan 2002

Babes in the Wood

The Clevedon Comedy Club

Jan 1998

Mother Hubbard

The Clevedon Comedy Club

Jan 1996

Little Miss Muffet

The Clevedon Comedy Club

Jan 1995

Aladdin

The Clevedon Comedy Club

Jan 1994
portrait photo by Dave Meen