The Gathering Storm (2002)

Jim Broadbent plays Desmond Morton Also starring Albert Finney, Vanessa Redgrave, Derek Jacobi and Ronnie Barker.

"Some men are destined to be leaders"
Plot Summery: The drama focuses on Churchill's period in the political wilderness before the war when his warnings about the rise of the Nazis were ignored. The story explores his personal life as well as his political battles and revolves around his beloved home, Chartwell, which was his refuge during this difficult time.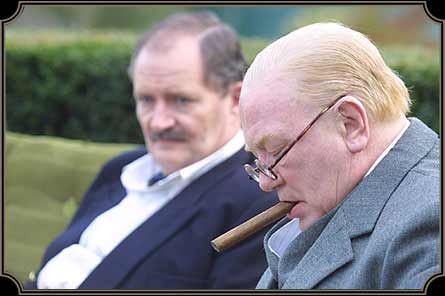 Patrick's comments: In BBC Two's new World War Two drama starring Albert Finney in the role of Winston Churchill Jim plays Churchill's friend, Desmond Morton. Filmed at Shepperton Studios during the autumn of 2001, The Gathering Storm (formerly called "A Lonely War"), focuses on Churchill's isolation in the run-up to the war. Vanessa Redgrave plays Churchill's wife in the series being produced by BBC Films and US cable network HBO. Ridley Scott is the film's Executive Producer.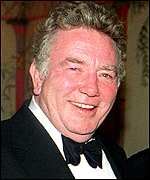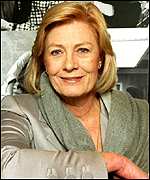 See what the Internet Movie Database says about this film