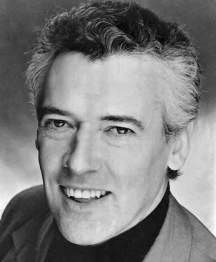 Today I received an email from a friend of Bob Hewis informing me of the sad news that Bob had died suddenly on Monday April 13th 2009.
Born at Scothern, near Lincoln in 1953, Bob attended the village school and then De Aston Grammer School in Market Rasen. He worked as a farm labourer before attending Bishop Grosseteste college in Lincoln. He was a well known singer on the local folk club circuit in the 70's and a founder member of Great Eastern Stage in 1976.
Bob directed and acted at the Broadbent Theatre in the mid seventies and was most recently seen performing at the Broadbent in the early 90's during his one man show Distant Voices about the life of Alfred Lord Tennyson which he also wrote.
Bob's many theatre credits include Macduff in Macbeth, Macheath in The Threepenny Opera, Petruchio in The Taming of the Shrew at the Everyman Theatre in Liverpool; the Actor in The Woman in Black, Bob Ewell in To Kill a Mockingbird, Bob Crass in The Ragged-Trousered Philanthropists at the Birmingham Rep. He also played alongside Peter O'Toole in The Old Vic's infamous Macbethand played Launcelot Gobbo in Timothy West's Merchant of Venice also at the Old Vic.
Theatre work has taken Bob to Moscow, Kiev, Jerusalem, Alabama and Berlin where he became one of the few British actors to perform at the Berliner Ensemble. Bob's TV appearances include Coronation Street, Brookside, Eastenders and The Lost Secret. (Biography sourced from the Distant Voices programme)
In recent years Bob had been living and working in Vienna and had been in touch with me first via the Broadbent website and subsequently through Facebook.  (Click here to see Bob's most recent Facebook pic)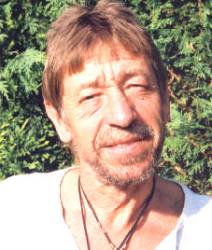 A few weeks ago while browsing Facebook, I learned the shockingly sad news that Bill Peachey had passed away.  He died on 16th February 2009. 
Bill showed up at the Broadbent Theatre to support his wife Jenny and also his two daughters who were in the Youth Theatre.  Bill immediately got roped in backstage and went on to perform small roles in a string of productions between 1995 and 2002.
Jenny tells me that Bill died of pulmonary embolism (a blood clot in the lungs).  He had been unwell for a while with a bad back, pleurisy and then a heart attack at the time of daughter Ellie's wedding.
Bill was a hugely popular chap and he will be missed by many.
[Patrick Markham]