Tuesday night is Youth Theatre at the Broadbent.  Some of us parents find that by the time we've dropped off our little ones and driven back home it's time to turn right around and come back to pick them up!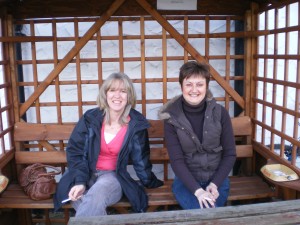 The Tuesday club was born in order to cut out all this driving.  Instead of going home we spend two hours down the road at The White Hart pub in Lissington.  Usually we have a drink and a smoke but tonight we lived it up a little and had a meal together.
Founding members are Catherine Hughes, Patrick Markham and Helga Holland.  Rosie Beale is now a regular and Pete Langston has also started to make an appearance in recent weeks.
If you've got kids at the Youth Theatre or you happen to be in the area then do pop in and join us.
See you next Tuesday!
[Patrick Markham]