Time Bandits (1982)

Jim Broadbent plays a Quiz Show Compare Also starring Sean Connery, John Cleese, Michael Palin. Directed by Terry Gilliam

"All the dreams you've ever had - and not just the good ones..."
Plot Summery: This adventure-fantasy-comedy is a wildly imaginative trip to a new dimension in time and space crammed with humour, action and spectacular special effects. Young time traveler Craig Warnock begins his adventure after discovering that his wardrobe contains a time whole and a bunch of dwarves. The tiny time travelers are set on escaping from their master -the supreme being- and finding wealth and riches. The young boy and his new companions go on to encounter the likes of Napoleon, Robin Hood and King Agamemnon, as well as the sinking of the Titanic in the spaced-out romp through the heavens and history. This outrageous rewriting of history is produced and directed by Monty Python's Terry Gilliam.

Patrick's comments: Jim plays the Quiz Master on the TV in the home Craig Warnock's parent's house who watch while seated on furniture that remains unwrapped. It's not a big role but Terry Gilliam fans will enjoy the film non the less.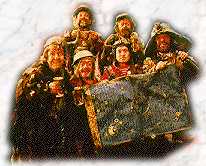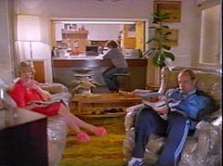 ---


See what the Internet Movie Database says about this film