Only Fools and Horses

Jim Broadbent plays Roy Slater Also starring David Jason, Nicholas Lyndhurst, Buster Merryfield

"This time next year we'll be millionaires!"
Plot Summery: Hugely successful British comedy about of two streetwise London brothers: Del (Derrick) and Rodney Trotter. In early years they shared their council flat with 'Grandad' (until the death of actor Leonard Pierce) later to be replaced by 'Uncle Albert', a WWII Navy veteran with an anecdote for any occasion. As with other comedies from writer John Sullivan, the humour is devilishly engineered so as not to telegraph the jokes before the punchlines and there's always a strong cast of support characters. The series has won countless awards and ratings battles.
Patrick's comments: Not a lot of people know this but Broadbent actually turned down the role of Derek Trotter due to theatre commitments at the time. Jim featured in three episodes as bent copper, Roy Slater. First in May the Force be with You (Series 3 - Dec 83) and To Hull and Back (Feature Length Christmas Special -Dec 1985). He then returned after a spell in jail as an undertakers assistant in The Class of 62 (Series 7 - Jan 91) when Del discovers that Slater was actually Raquel's ex-husband! Slater is Del Boy's arch-enemy and old class mate.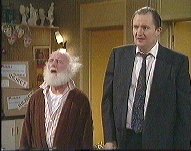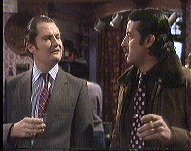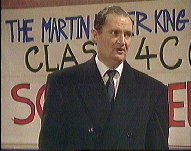 ---


See what the Internet Movie Database says about OFAH