Life is Sweet (1990)

Jim Broadbent plays Andy Also starring Alison Steadman, Jane Horrocks, Claire Skinner. Directed by Mike Leigh

"I'll finish off that patio"
Plot Summery: Life is Sweet is the remarkable story of an unremarkable British family told in the classic tragi-comedy style that is uniquely Mike Leigh's. It covers issues of unemployment, anorexia, failure, nervous breakdown, and hope as they affect one suburban family and their acquaintances. The characters and story were created, in the usual Leigh work-shopping/improvising manner, by the actors - giving special edge and momentum to the unfolding events. Leigh's sharply satirical and unsentimentally compassionate view of life strikes a chord with audiences and critics alike.
Patrick's comments: Jim plays Andy, a chef and the head of the family in question. Andy is a bit of a dreamer who appears to have dozens of unfinished home-improvement jobs that he keeps promising he will complete next weekend. With Jim playing opposite the ever-wonderful Alison Steadman (Leigh's wife at the time), you have a film that is a must in the collection of any Broadbent lover.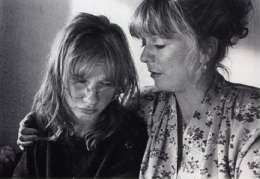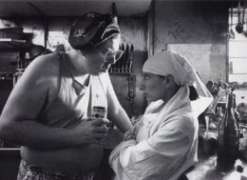 Media: Player the trailer... Fast Connection Home Connection
---


See what the Internet Movie Database says about this film
;