http://news.bbc.co.uk/1/hi/entertainment_and_arts/10218448.stm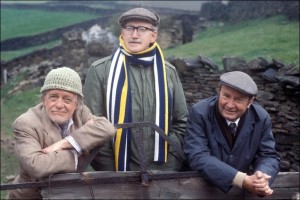 The BBC has announced it will be bringing the long-running comedy series Last of the Summer Wine to an end later this year.
Here at the Broadbent Theatre we are very lucky to play host to TOM OWEN on Friday evening this week.  Tom, who now stars in LOTSW himself, is son of Bill Owen who famously played scruffy Compo until his death in 1999.
Tom Owen will talk about his and his father's life as actors and be giving us lots of behind the scenes stories and memories from Last of the Summer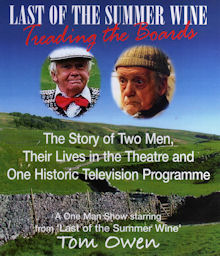 Wine.
Further details at www.broadbent.org
We hope to see you there!
Patrick
Broadbent Theatre